Multidisciplinary Studies
with a Deep-Dive in Entrepreneurship
The BA in Management and Liberal Arts degree will provide you with a relevant, comprehensive education in management studies, combined with a rich foundation in the humanities and social sciences. Offered as a joint program by Tel-Aviv University's management and humanities faculties, this degree will give you a competitive advantage in a global job market seeking employees with multidisciplinary academic training.
Double-major in Management and Liberal Arts in 3 years.
Experience specialized courses in Israeli and Global Entrepreneurship and innovation.
Choose from 7 unique study tracks in the Liberal Arts to learn critical thinking, writing, and analysis skills.
Year 1
Building Blocks
Core courses
Critical Theory
The History of Ideas
From Pythagoras to Google
Business Economics
Organizational Behavior
Year 2
Focus
Choose 2 tracks in Liberal Arts
Digital Media & Communication
Middle Eastern Studies
Israel Studies
Life Sciences
Philosophy
Psychology
Literature
Year 3
Make It Happen
Get hands-on & specialize
Semester Abroad
Internship & Mentoring
Specialize in Management & Innovation
The Start-Up Nation's
Academic Center
TAU Lowy International School offers a career-inspiring, unique opportunity to study management in Tel Aviv, a world leading entrepreneurship hub.
Hands-On Managerial
Experience
Make industry connections with a hands-on approach to managerial studies through a variety of industry-rooted clubs and opportunities.
Best of Both Worlds
Study a curriculum that will give you the foundations to succeed in today's world: the humanities/social sciences together with management studies.
Be a Global Citizen
Participate in a multi-cultural classroom in an environment that will expose you to a world of experiences.
Student Stories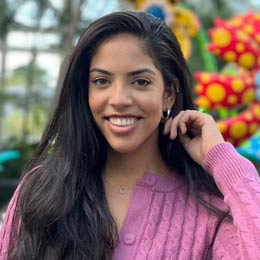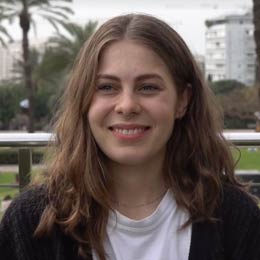 Asher Dayanim, USA
Tel Aviv University has an amazing, thoughtful, and flexible faculty. The learning structure encourages a multifaceted approach to learn. Students can take classes that genuinely interest them or spike their curiosity. I decided to go to Tel Aviv University (TAU) to truly expand my educational and cultural horizons. I knew that an international degree would provide me with a profound perspective on language, cuisine, lifestyle, political atmosphere, and humanity as a whole. Education is about surrounding yourself with learning opportunities and taking advantage of them. In Israel, I have reached academic heights that I could never have expected.The best part about being a student in Israel is the myriad of opportunities to explore the country. Public transportation is effortless to use. My friends and I are constantly exploring the coastal Mediterranean cities, the beautiful Negev desert, and the holy sites and cities scattered around Israel.
Lee Tzanani, Israel
I'm studying in TAU's dual degree with Columbia University, majoring in philosophy and minoring in entrepreneurship. Quite simply, the combination of these things is a winner!
The liberal arts program is a perfect fit for studying philosophy but touches on many other things. After military service, I felt the need to stop and broaden my horizons when I learned about this program. I major in philosophy but touch on many other subjects. I feel like I am educating myself and feeding myself in that sense.
I knew that living in Israel – known as the Startup Nation – and working at a startup would help me grow professionally. We have classes ranging from value creation to marketing to project management.
The multidisciplinary knowledge I've acquired in philosophy, literature, and history has opened my eyes to more directions.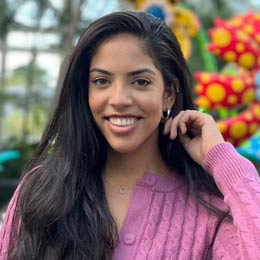 Ariana Fricke, Germany
I'm majoring in psychology with a minor in philosophy. I picked this program at TAU because it's exciting how the psychological impact can interact or counteract the philosophical argument.
My studies bring together a perspective of interlinked topics, encouraging you to think about the same thing from different perspectives. So when you encounter a problem, you think about solving it in different ways. What's the smartest thing to do or the most ethical thing to do?
The connection to professors is generally straightforward; they're open and attentive to your concerns and can even help with non-academic matters - I once had a conversation with a professor about what I should continue studying. It's nice to have professors who teach you but can also help and guide you, which is very nice, especially for international students.
The off-campus events are also a key highlight of studying at TAU. I remember one overnight trip to Eilat, in the south of the country, with the madrichim (student life team) that was exciting and fun.
I hope to continue to a graduate degree in a business or management direction in the future.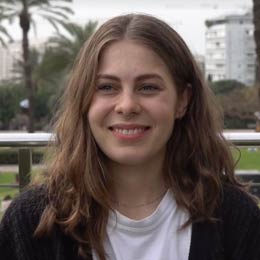 Program Video